Digital Printing, 3D Lettering, Structural Engineering, Steel Fabrication, Landscape Signage
Ormeau Ridge is a Stockland residential community development in the popular area midway between Brisbane and the Gold Coast. The centre-piece at Ormeau Ridge is the $1Million children's playground and park featuring the old grain silo renovated into a children's adventure place. The old silo was pressure cleaned to remove the years of grime build-up, then painted inside and out and utilising the Ormeau Ridge logo for decoration.
Bremner Visual also supply the sales centre fit-out including joinery items, wide format digital printing, 3D lettering and in other areas of the development fabricated and installed billboards, directional and benefit signs, entry walls, installation including local council compliance and licensing.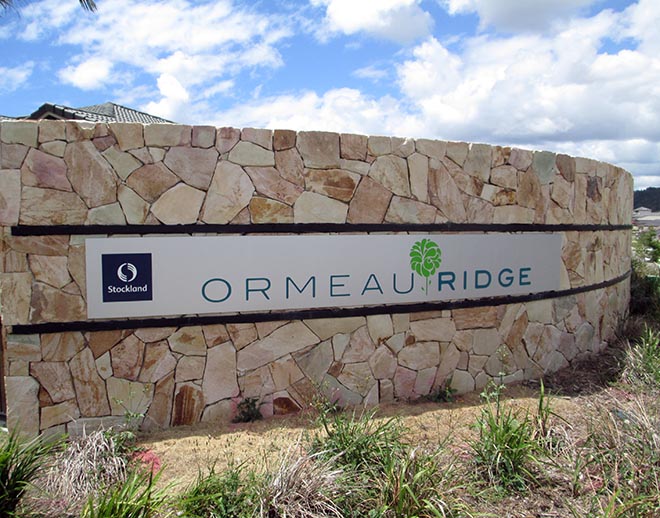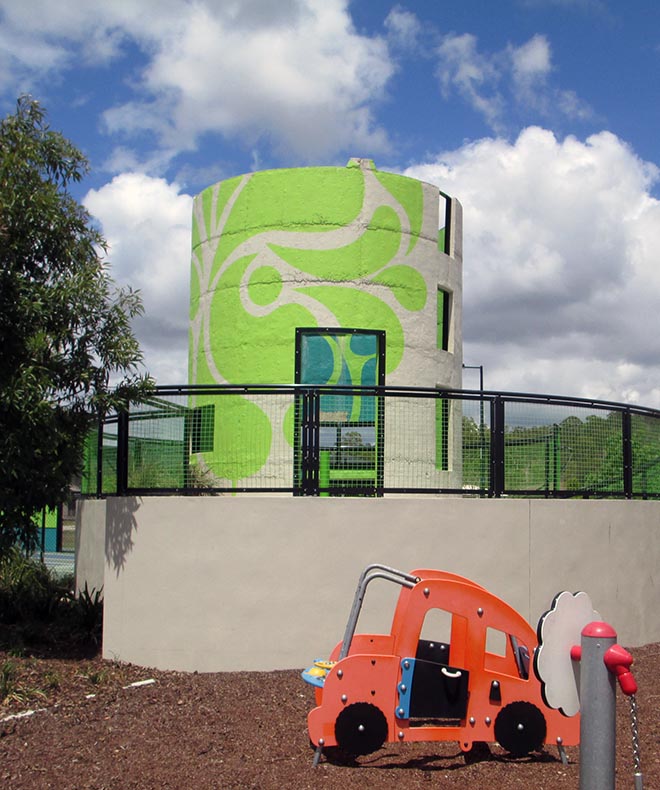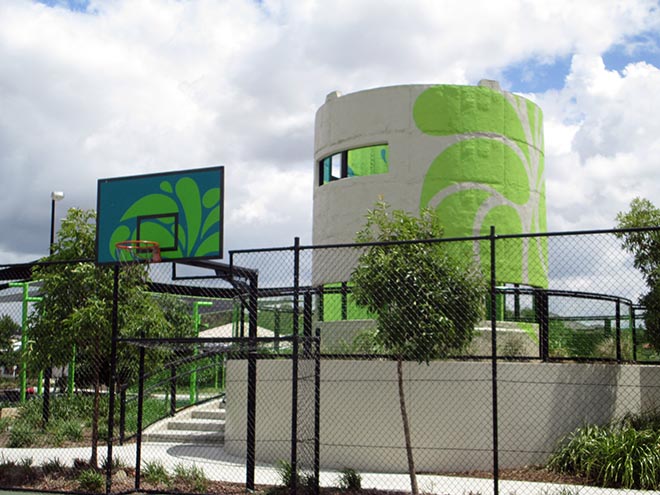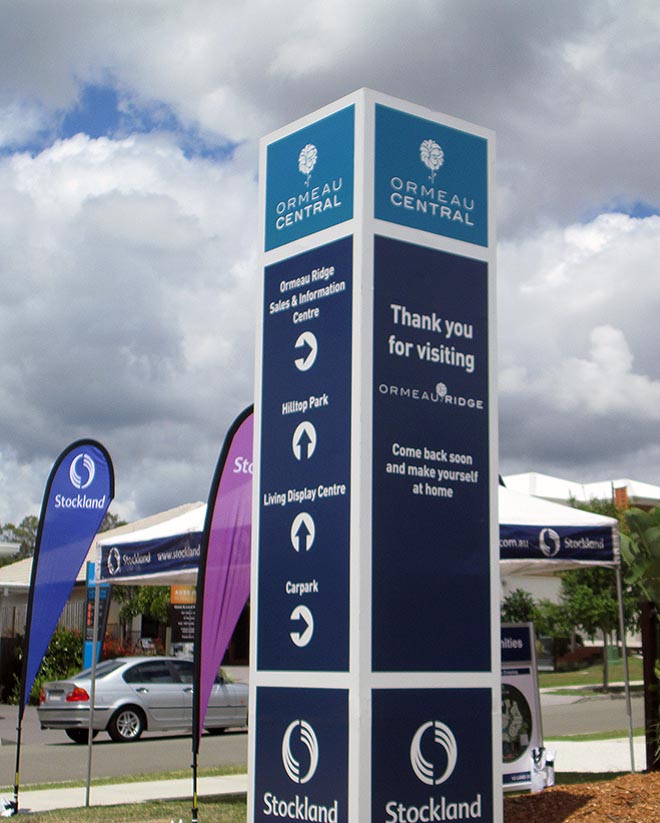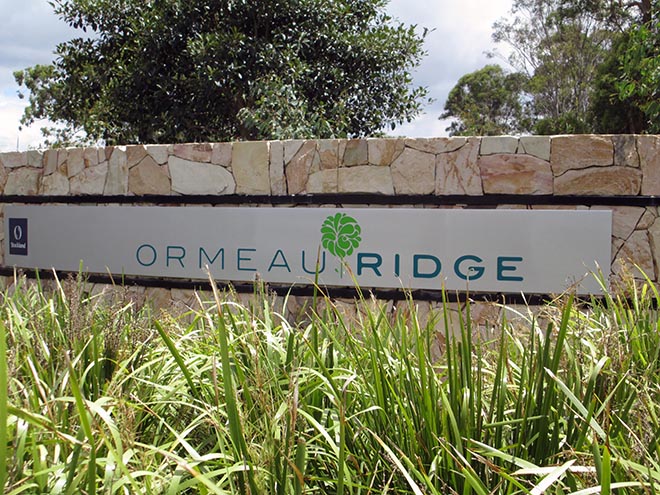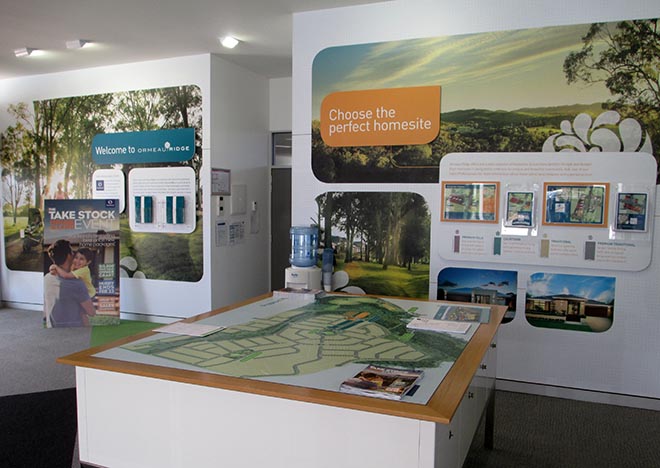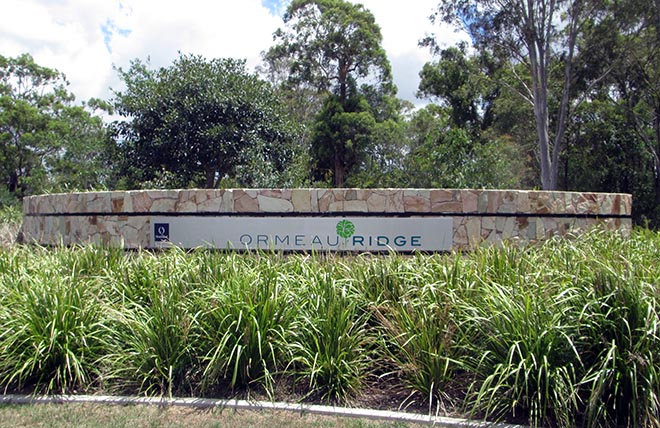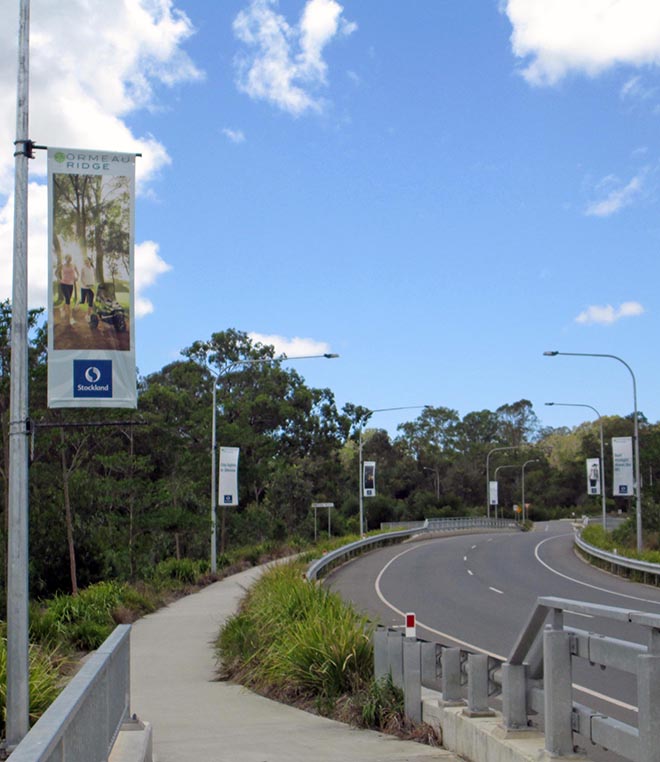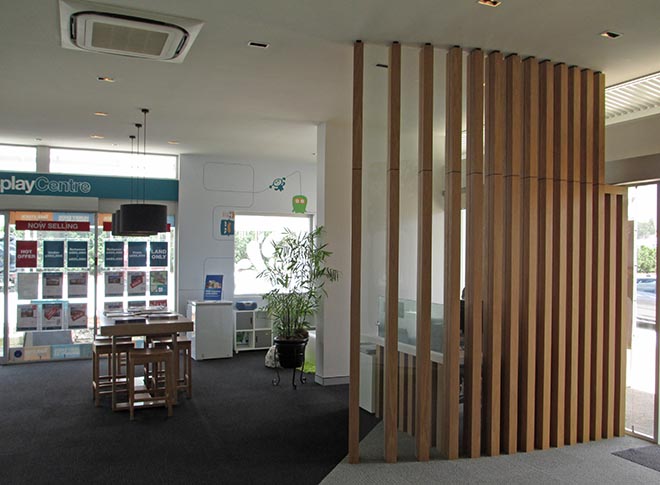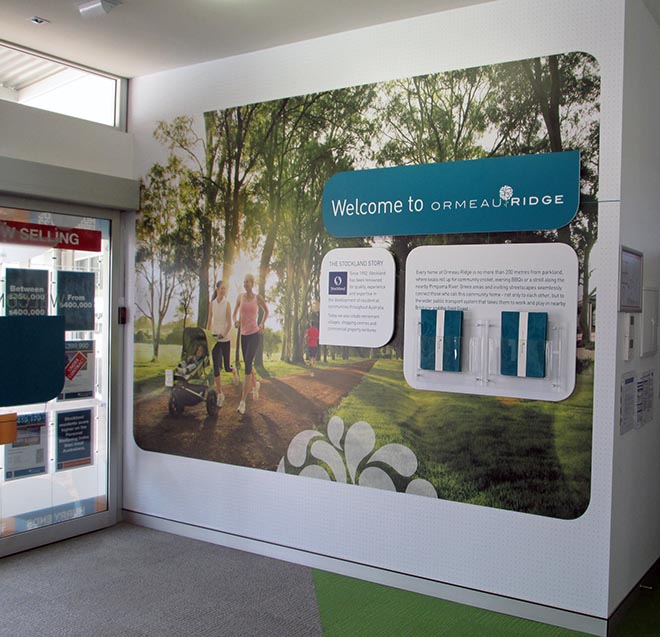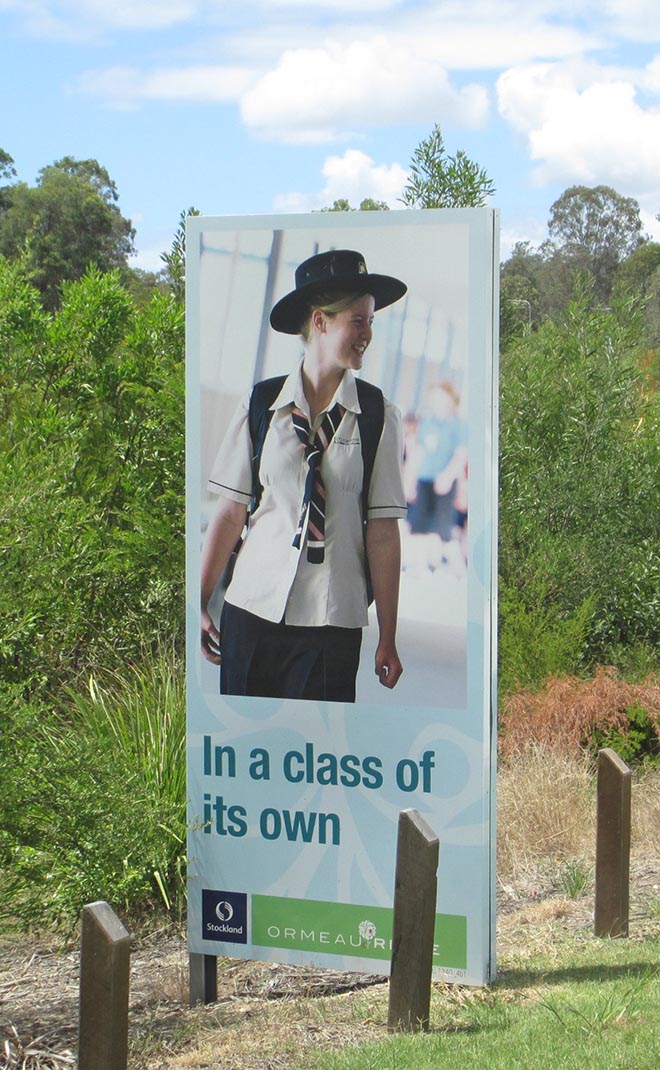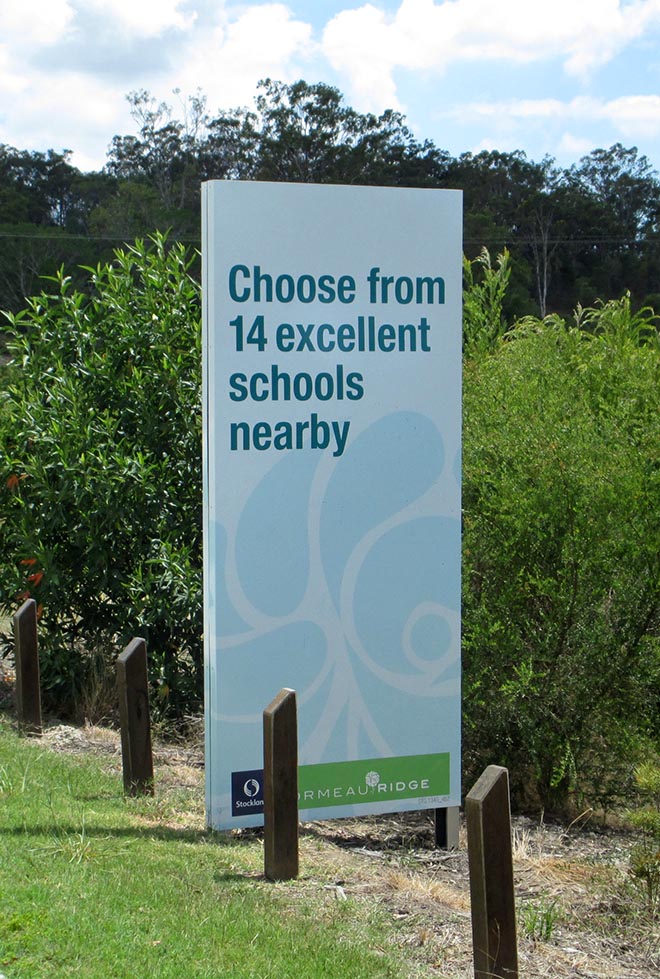 Make yourself at home on the northern Gold Coast. Ormeau Ridge is one of the northern Gold Coast's most popular new residential communities, with 40 per cent open space and its own landmark central park. If space is important to you, Ormeau Ridge is a great place to come home to. The natural surroundings and outdoor lifestyle means you'll never want to leave, simply because it feels like home as you soon as you set foot inside the community.
Stockland and Martins Intergrated have been working closely with Bremner Visual for the last 10 years making the most of our signage solutions with sale office fit-outs, large format digital printing, project managment, display installations and all forms of site signage throughout Queensland from our Gold Coast based signage factory in Burleigh Heads on the Gold Coast.